The Sentinel assassin, Bas, is facing the greatest challenge of his outcast existence. His young daughter, Molly, has been kidnapped. But her disappearance has brought the return of her mother, Myst, whom Bas has never forgotten--or forgiven.

Haunted by a vision that she's destined to create a weapon that will destroy thousands, Myst was never impulsive--until she met the irresistibly handsome Bas. But with the Brotherhood, the enemy of the high-bloods hunting for her, Myst had to stay on the run, to keep her child, and the world, safe. Now, with the most important thing in both their lives at stake, she and Bas must embark on a treacherous journey to save Molly, to confront the truth of Myst's fate--and to face their fierce desire for one another.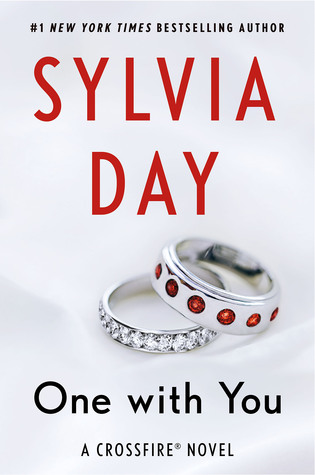 Marrying him was a dream come true. Staying married to him is the fight of my life. Love transforms. Ours is both a refuge from the storm and the most violent of tempests. Two damaged souls entwined as one.

We have bared our deepest, ugliest secrets to one another. Gideon is the mirror that reflects all my flaws ... and all the beauty I couldn't see. He has given me everything. Now, I must prove I can be the rock, the shelter for him that he is for me. Together, we could stand against those who work so viciously to come between us.

But our greatest battle may lie within the very vows that give us strength. Committing to love was only the beginning. Fighting for it will either set us free ... or break us apart.
You've asked for years when Ophelia and Jamie would get their own story and now it's here! How will Ophelia adjust to living in a dorm room now that she has been banished from the Council and forced to matriculate at college with Jamie? Communal showers! Horrible, pretentious roommates! Humans who try to be FRIENDS! The horror!
Delivering a rare book to a valued customer is definitely part of mild-mannered archivist Anna Winthrop's job description. You know what isn't? Protecting her precious cargo from mid-flight theft by the very pilot who is flying her to Half-Moon Hollow...while trying to appear as unappetizing as possible to the only other passenger, a vampire. Undead bookstore owner Jane Jameson could be waiting a very long time for her book. Possibly forever.

Fortunately, Anna's dashing fanged companion Finn Palmeroy helps her fend off the attack, but not before their plane crash lands in the forest hundreds of miles from civilization. Great, now she's stranded with a priceless tome and a rakish vampire whose bedtime is fast approaching. Why does everyone want this book so badly, anyway? Anna just wants to get it to Jane before Finn decides to turn her into dinner-or sweep her off her feet. Okay, the second option is really tempting. But they're not out of the woods yet..
Conquering a supernatural realm turned out to be easier than getting over a broken heart. But her initial victory has made Ivy a target for revenge, forcing her to reunite with the dangerous—and dangerously sexy—Adrian. Ivy isn't sure which will be harder: finding the hallowed weapon that will repair the crumbling walls between the demon and human realms, or resisting Adrian, who's decided that come hell or high water, he will make Ivy his.
At first, Adrian tried to resist his feelings for Ivy. Now, determined to break the curse that dooms their love, he's vowed to save her and to have her. If only he can persuade her to forgive his past sins. But defying destiny—and surrendering to the smoldering desire between them—will bring consequences and sacrifices they never imagined…
Eliza Cummings fought free of a monster who terrorized her when she was an innocent teenager and helped put him away for good. She took a job with Devereaux Security Services and devoted every hour to taking down the very thing she'd nearly become. No one, not even those closest to her, know her darkest, shameful secrets. But now the killer has been set free on a legal loophole and it's only a matter of time before he comes for her. Eliza's only choice is to run and lead the monster away from the people she loves.

Wade Sterling has always lived by his own rules, a law unto himself who answers to no one. He's never professed to be a good man, and he's definitely not hero material. Wade never allows anyone close enough to see the man behind the impenetrable mask—but one woman threatens his carefully leashed control. He took a bullet for her and the result was more than a piece of metal entrenched in his skin. She was under his skin and nothing he did rid himself of the woman with the courage of a warrior and who thinks nothing of putting her life before others.

But when Wade sees a panicked and haunted Eliza he knows something is very wrong, because the fool woman has never had been afraid of anything. And when she tries to run, the primal beast barely lurking beneath his deceptively polished façade erupts in a rage. She may not know it, but she belongs to him. This time, Eliza isn't going to play the protector. She was damn well going to be the protected. And as long as Wade breathes, no one will ever hurt what is his.
Kylie Kramer knows that she's putting her life in danger when she decides to investigate her friend's mysterious death. What she doesn't know is that she's being watched over by a powerful protector. A legend in stone who has defended humanity throughout the ages. A rock-hard savior who swoops down from the sky, scoops Kylie into his impossibly strong arms, and draws her into a world that no mortal woman can imagine...or resist.

ROCKED BY LOVE

As the strongest of the gargoyles, Dag is sworn to destroy the demons that threaten Kylie's world before returning to his stony slumber. But the burning desire she ignites in him is even harder to fight-an all-consuming force that, once unleashed, can never be tamed. As their passion grows, so do the ranks of a demonic army plotting to take over the earth. When the ultimate battle begins, Dag and Kylie must face some demons of their own-to carve out a love that's stronger than time...
Dante Notte has heard it said that love hurts. He just wasn't expecting it to run him over in an RV. Still, a punctured lung and broken ribs are nothing compared to the full-body shock he feels whenever he's near the vehicle's driver, Mary Winslow. He needs to keep her safe from their pursuers while he rescues his brother. Most challenging of all, he needs to claim this smart, stubborn woman as his life mate.

The naked, injured, insanely gorgeous younger man who clambered into her RV insists they belong together. If Mary wasn't feeling their incredible connection in every inch of her being, she wouldn't believe it. But now that the men who took Dante's twin are after her too, trusting her gut means risking her life for an immortal who's the very definition of a perfect stranger.
Nothing is as it used to be for the Black Dagger Brotherhood. After avoiding war with the Shadows, alliances have shifted and lines have been drawn. The slayers of the Lessening Society are stronger than ever, preying on human weakness to acquire more money, more weapons, more power. But as the Brotherhood readies for an all-out attack on them, one of their own fights a battle within himself…

For Rhage, the Brother with the biggest appetites, but also the biggest heart, life was supposed to be perfect—or at the very least, perfectly enjoyable. Mary, his beloved shellan, is by his side and his King and his brothers are thriving. But Rhage can't understand—or control—the panic and insecurity that plague him…

And that terrifies him—as well as distances him from his mate. After suffering mortal injury in battle, Rhage must reassess his priorities—and the answer, when it comes to him, rocks his world...and Mary's. But Mary is on a journey of her own, one that will either bring them closer together or cause a split that neither will recover from..
Hannah West isn't the first woman to wake up in Illusion Town married to a man she barely knows, but she has no memory of the ceremony at all. For that matter, neither does Elias Coppersmith, her new husband. All either can remember is that they were on the run…

With Hannah's dubious background and shaky para-psych profile, she could have done much worse. The cooly competent mining heir arouses her curiosity—as well as other parts of her mind and body. And even her dust bunny likes him.

But a honeymoon spent retracing their footsteps leads Hannah and Elias into the twisting underground catacombs, where secrets from both their pasts will come to light—and where the energy of their clashing auras will grow hot enough to burn…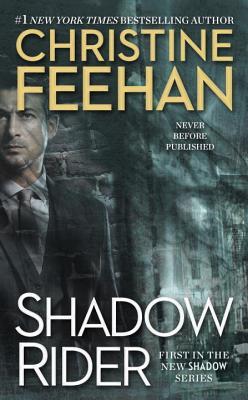 Whether it's fast cars or fast women, Stefano Ferraro gets what he wants. When he's not fodder for the paparazzi, he commands Ferraro family businesses—both legitimate and illegitimate.

While their criminal activity is simply a rumor yet to be proven, no one knows the real truth. The Ferraros are a family of shadow riders capable of manipulating light and dark, an ability Stefano thought ran in his family alone—until now…

With little left to her name, Francesca Cappello has come to Chicago in hopes of a new life. She wasn't expecting to attract the attention of a man with primal hunger in his eyes, driven to claim her as his to protect and to please. And if he discovers her secret, it could ruin her..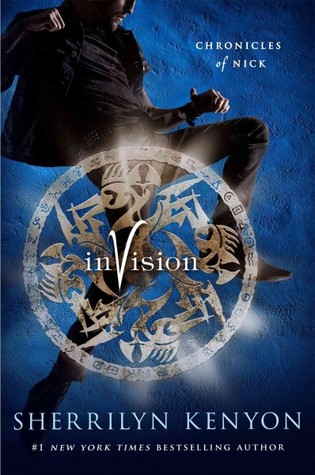 One boy . . .
Many demons.

Think there's a lot of pressure on your shoulders? Nick Gautier was born to bring about the end of the world . . . it's not easy being the heir of a demon overlord.

But Nick is determined to thwart his destiny and get into a good college. To be more than his genetics and prophecy foretell. No one is ever going to tell this stubborn Cajun who and what he really is. Or how to live his life.

Not even the Fates of the Universe. But now that he and his team of ancient gods and demons have claimed the Eye of Ananke and he sees the missteps of the future, he has to battle the demons within that are far deadlier and more treacherous than any he's battled before. All the while his arch nemesis is back and determined to reclaim his place as the harbinger for Armageddon. Even if it means killing Nick and barbecuing everyone he loves to do so.
The moment Charlotte Vintage walks into his club, Tariq Asenguard's blood is set on fire. The ancient Carpathian had given up hope of finding his lifemate, but now he will do anything to make Charlotte his own. What Tariq doesn't know is that Charlotte is using herself and her best friend as bait—to try to draw out the bloodthirsty killers who have already murdered Charlotte's brother and mentor.

Charlotte is familiar with Tariq. Not only is he one of the richest and most eligible bachelors in the city, but he's also a renowned collector of old carousel horses, which Charlotte restores. Their shared passion opens Charlotte up to trusting him with her life and with the desire she can no longer control. But it also makes her vulnerable to a centuries-old curse that will unite her and Tariq in a war against the enemies of humans and Carpathians alike..
It is in the darkest hours of a universe's past that their legends are born and their heroes rise…

No one knows exactly how much heart they have until their mettle is put to the hazard and they reach the lowest point of hell. There, they have only two choices. Lie down and die. Or find the strength to push themselves to their feet and fight back with everything they have.

Dagger is the alias that is used by Ushara's husband, and the father of the twins, who is on the run for his life. This is his story and shows how he became a member of the Tavali and what happens to them after Born of Betrayal ends.
Original post: kkmalott.booklikes.com/post/1337540/romances-i-m-looking-forward-to-this-year