Reading Roll Call: My readers recommended the Chicagoland Vampire series by Chloe Neil and I've
been seriously digging it! Thank you for the suggestion. I love the characters and storyline.
And yes, I see a lot of similarities in her world and mine. Very cool!
Appearances: I'm away at Authors After Dark (AAD) right now and am thrilled to meet so many
readers! And some are even in my street team! Being at cons like this one is pretty freakin' fantastic.
The energy and atmosphere really buoy you up, reminding you there are people who read all the
same things you do, also like to dress up at events, and are generally like-minded individuals.
My six and a half hour drive down to Charlotte with my car packed to the roof with stuff wasn't so
great, nor was the speeding ticket I collected on the way, but hey, such is life. If you've ever
considered coming to a reader event, I strongly suggest checking out AAD in Atlanta next year.
You won't regret it!
The book signing on Saturday from 1-4pm is open to the public, and there are over 100 authors in
attendance. We're in the ballroom on the second floor of the Westin downtown. If you can make it,
please stop by and say hello - I'd love to meet you!

New Release News: Nine Titles. Nine Authors. Nine heroines that take names-and chances-while
confronting dark foes, whether by force of arms or magic, that threaten their entire world.
Over two thousand pages of epic reading await! Let the adventures begin.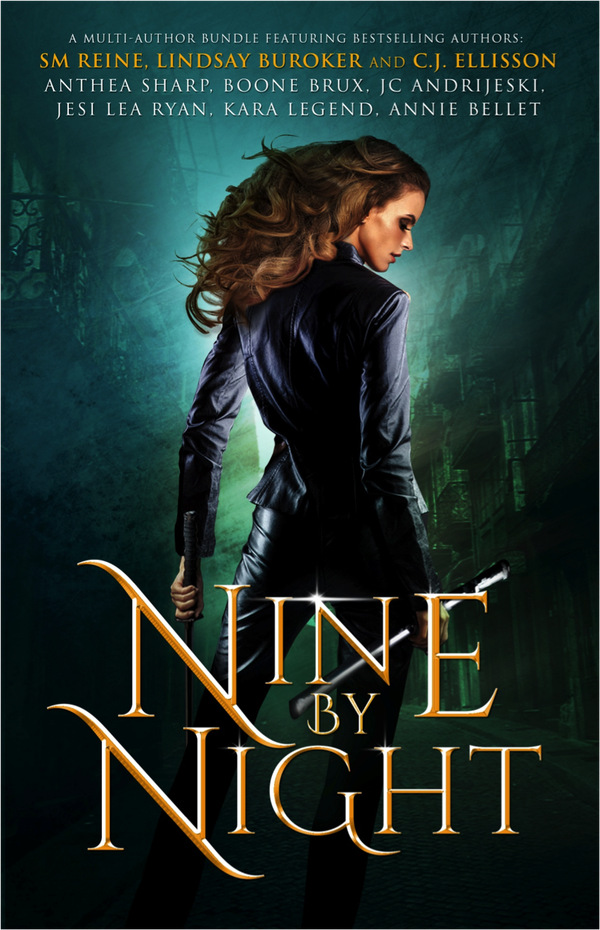 Read the mini-descriptions of
Nine by Night
in this
Facebook post
,

or stop in to check it out at your
favorite retailer via the links below.
Ninety-nine Cents for a Limited Time Only!
Online Parties:
All nine authors from the new release will be at a kick-ass
Facebook party on Aug 12th
.

If you're around and want a chance at great prizes, we'd love to see
you!
Sales: Vanilla Twist is currently on sale for 99 cents until August 16th. If you enjoyed it and have
a friend that would, please consider sharing the news and links with them. Or better yet, buy it as
a gift and surprise them! I bet it'll be the best 99 cent gift they ever received. ;-)
Street Team:
We had over fifty newsletter subscribers ask to join - thank you for your interest and
continued support! These readers help promote my work the most and I'm grateful for the time
they spend chatting with me in the group and fulfilling the "missions" posted.
Book Club: We've got authors stopping by and books up for discussion - and all sorts of socializing
going on. I'm glad we're getting an active online group together! There are authors signed up for
the next two months to give away books in exchange for reviews - be sure to stop by often so you
don't miss a thing.
Random $10 gift card winners: I only had one winner contact me last month, and while waiting
for others to respond I disappointed her with my continuous delay. Just like I messed up the previous
month, too. I'm going to stop doing these and only offer stuff Pauli can handle for me because it's
obvious I can't manage it all.
Girls Night Out Vegas Event: It's with heavy heart I announce the event scheduled for Sept 25-27, 2015
has been cancelled. The author member who volunteered to make the website decided to drop out of
the event, and then held the website hostage unless we paid her. A year's worth of work and I finally
had to pull the plug. Too many conflicting personalities and drama month to month, it just wasn't
worth it.
The good news: I have so much GNO inspired stuff at my house that I hope to be able to do a GNO
party at every convention I go to, if the con organizers allow it. We're doing a big one at AAD and
plan to post pictures on the
FB Event
throughout the live party tomorrow night.
Wishing you all a great month!